Please contact us for more information about our litters or to be put on our waiting list. Active performance/competitive homes always takes precedence over companion homes.
Companion puppies start at $2,000, This includes Canadian kennel club registration, microchip, first set of vaccines, vet check, health guarantee and lifetime support from me. Price is NOT determined by colour or gender. Puppies go home at 10 weeks. 
There has been a HUGE increase in puppy inquiries. Please keep in mind, I had a waitlist before the pandemic and it has only gotten bigger. I have never had puppies available on demand. Be prepared to wait at least 12 months for a puppy for a reputable breeder.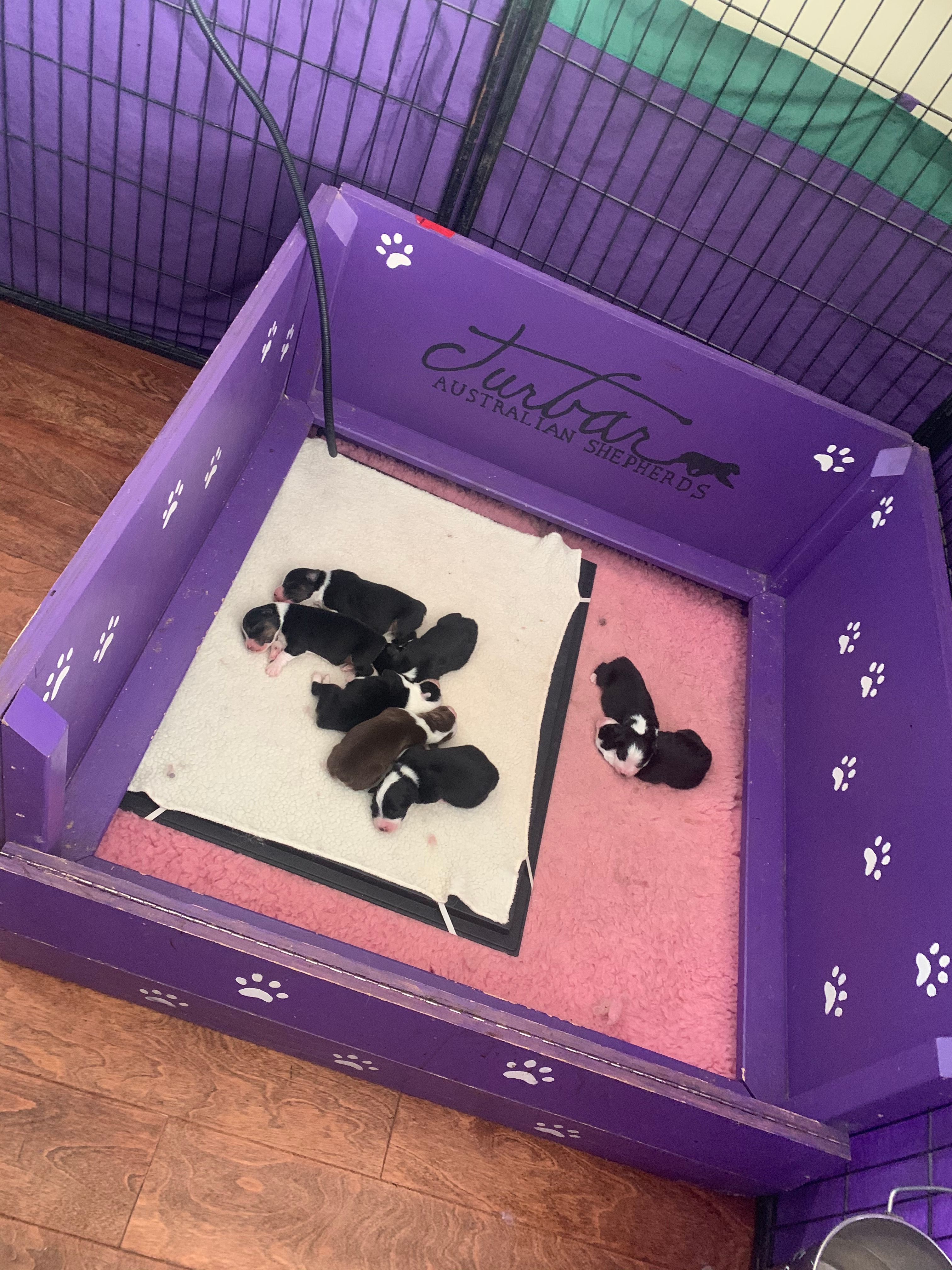 I do NOT now nor will I ever breed "mini aussies" There is no such breed. "Mini Aussies" are a mixed breed AKA a mutt. The Australian Shepherd does not have a sized variation, no standard, mini or toy. I breed PUREBRED registered Australian Shepherds. 
Under the Canadian pedigree act. it is illegal to sell a dog as purebred without Canadian Kennel Club registration. This is act is punishable by Law.                                                                                        
Below are photo's of puppies from our past litters